Pinterest SEO Tips For 2018
Increase your Visibility on Pinterest
From using relevant hashtags to understanding Pinterest's algorithm a little better, this article will help you optimize your visibility on Pinterest. Pinterest has fast become one of the leading search engines, so being on top of your Pinterest SEO tips for 2018 is a must. Follow our tips in the article below and become a master pinner in no time!
Pinterest Keyword Research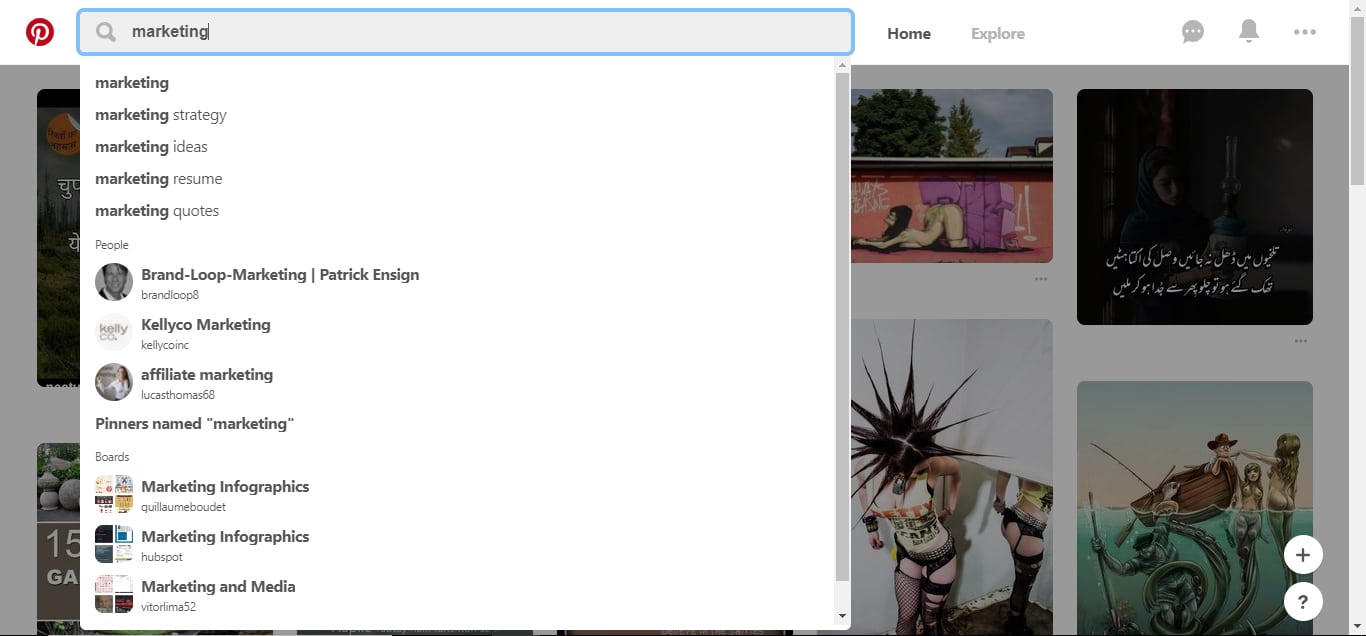 If your wondering if there's a good Pinterest keyword tool you can use, there is and it's right under your nose. The best way to effectively find great long-tail keywords to use is through Pinterest's search bar. Just type start typing your main keyword and it will auto-suggest the tail end of the phrase. Unfortunately, you can't view the exact number of searches for keywords but if you look at Pinterest categories and jump into topics, you can see how many people are interested in that given topic. This will give you a ballpark idea of how popular a certain keyword is. Now you have a great set of keywords to use, but how do you implement them? We'll address that in the steps that follow.
SEO your Pinterest Profile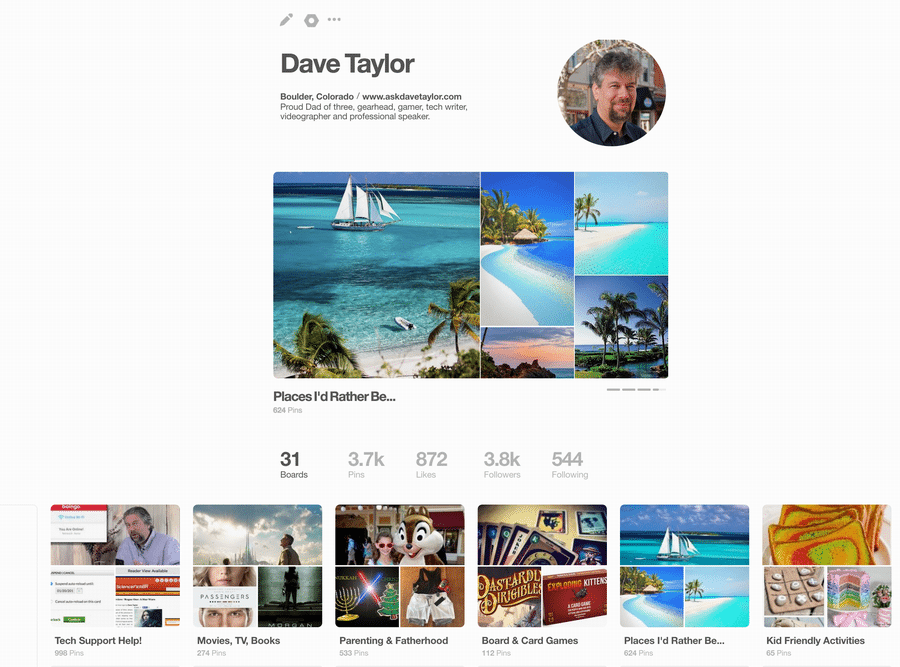 There are 3 places where you can add keywords to your profile: your username, your business name and your bio. Your username will determine your URL for your profile. You can use this to use one of your chosen keywords or, otherwise, use your business name. To add a business name, you'll need to upgrade to a Pinterest Business account. In doing so, you'll get access to analytics, promoted pins and you'll also be able to claim your webpage. There's plenty of space to add keywords right after your business name to display what you do. Some Pinterest users are in the top results because their long-tail keyword phrase is included in their business name. Next, add keywords to your bio. You have 160 characters to get your point across, so don't get long-winded. You need to be concise and to the point while adding a call to action as well. If you're unsure where to start, try this Pinterest bio template:

"I help __________ to __________ by __________. Learn more/Click here/Sign up for my free thing: [your URL]."
Optimize your Pinterest Boards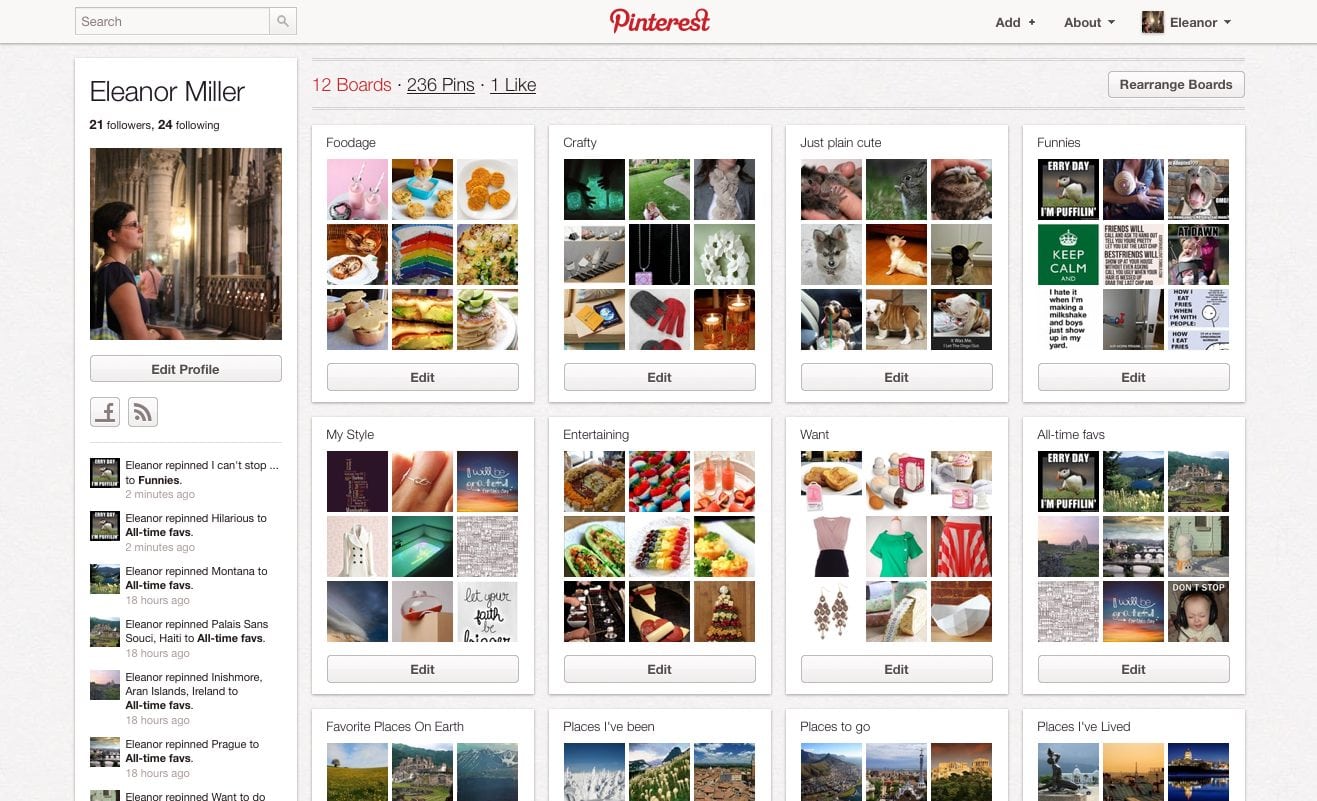 Optimize your boards with smart keywords in both the title of your boards as well as their descriptions.Consider saving your own content to your most relevant board first, because the keywords associated with your board will stay with the pin, helping Pinterest categorize it and display it when relevant. This is why it's super important not to use board names like, "So good!" or "Yummy In My Tummy!" – these boards and the pins on them are unlikely to show up in a search, which isn't what you want fi you're using Pinterest for business purposes. As of November 2017, there doesn't seem to be any penalties associated to "keyword stuffing," although this may change in the future. Try to keep your board descriptions as clear, relevant and as user friendly as possible. Consequently, make sure you're categorizing your boards the right way. If you're saving food content as "Cars," you're not sending the right, relevant message.
Pinterest SEO Tips for 2018 | Help is Right Here
For more Pinterest SEO tips for 2018, visit our friends at Persuasion Nation!
Still not sure where to start or need help developing and keeping consistent with your Pinterest marketing strategy? Contact us today and let's get started!