Online Video Marketing
Should Your Company Use Online Video Marketing
The internet is becoming the number one place where people, especially millennials, are looking for news & programs. The average amount of time YouTube users view videos is approximately 40 minutes a day; that's several advertisements they're exposed to. As of the beginning of 2017, 61% of companies turned to YouTube to host their video advertisements. Should your company join them?
THEY SAY "A PICTURE IS A THOUSAND WORDS…"
Visuals are the most difficult to forget in comparison to all other senses. Once these visuals are brought to life with catchy phrases and an advertising appeal, the brand and the message are far from being forgotten. Online video marketing is an effective way to mark your brand's place in the industry using memorable tactics. The catch? You only have a few seconds to capture the viewers attention.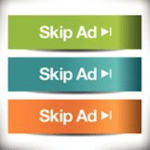 TYPES OF ONLINE VIDEO ADVERTISEMENTS
There are three types of video advertisements. They are each found, viewed and charged to the company differently.
TrueView In-Stream Advertisements:
These ads are played before, during and after a video. The catch? Your company has less than five seconds  to capture the viewers attention with a creative and compelling advertisement. The goal is to engulf their full attention, so they consequently forget about that small skip ad button at the bottom right. Easy, right? Not always. Fortunately, companies are only charged when viewers watch 30 seconds, or the complete video, if it's less than 30 seconds.
TrueView Discovery Advertisements:
These ads are found in the discovery section of related videos, on the homepage or as a result to a specific search enquiry. The challenge? Your company needs to attract viewers by using an enticing title and description. Companies are only charged when viewers click to play the advertisement, otherwise known as Pay Per Click (PPC).
Bumper Advertisements:
These ads are under 10 seconds; they play before, during and after a video, as well. Bumper ads are beneficial to companies that want to reach more potential customers, increase brand awareness and promote a call to action. The challenge? Since there isn't a skip adoption, the content of the video needs to be captivating in a very short amount of time. Companies are only charged when the video ad generates 1,000 impressions, otherwise known as Cost Per Million (CPM).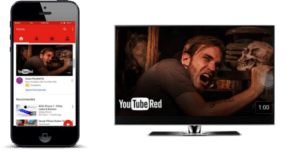 WHY ADVERTISE WITH YOUTUBE?
This popular social media platform has 1.3 billion users – approximately a third of all internet users. Also, there is an average total of nearly 5 billion videos watched daily. The average YouTube user spends 40 minutes daily watching videos, that is more time spent in one sitting than any other social media platform. Is that not enough to convince you? Well, prepare to be persuaded by YouTube's benefits.

Targeting
Your company has the ability to choose who sees your advertisement. Targeting factors are topics and keywords in relation to your ad, the age and gender of potential viewers, as well as the specific YouTube pages and user interest categories.
Sharing

Videos are easy to share within the YouTube community as well as on other social media platforms. Sharing expands the videos audience and strengthens brand awareness through several different channels.
Measurability

YouTube has the ability to give your company insight to the success rate of a video ad. Factors that are measured: number of people who viewed the video, number of new and potential customers that have connected to your website, and important details such as how the viewer found the advertisement and general demographics.
TIPS TO A SUCCESSFUL YOUTUBE CAMPAIGN
Keep your ad simple!
Use an appeal to captivate your audience
Look for inspiration in competitors videos. What made their ads successful?
Make sure your logo is visible at least three times in short videos and five times in longer videos. This leaves a lasting impression and viewers will remember you!
Test target audiences. Do not limit yourself right away, take the time to observe which target audiences work best for your company to get your moneys worth.
Lastly, optimize your landing pages. First impressions of your website are extremely important!
Video Marketing is becoming the most popular and increasingly successful way for companies to increase brand awareness and establish brand identity. To fully profit from advertising on YouTube, take the time to create a video advertisement that is creative, personal and creates a connection with your target audience.