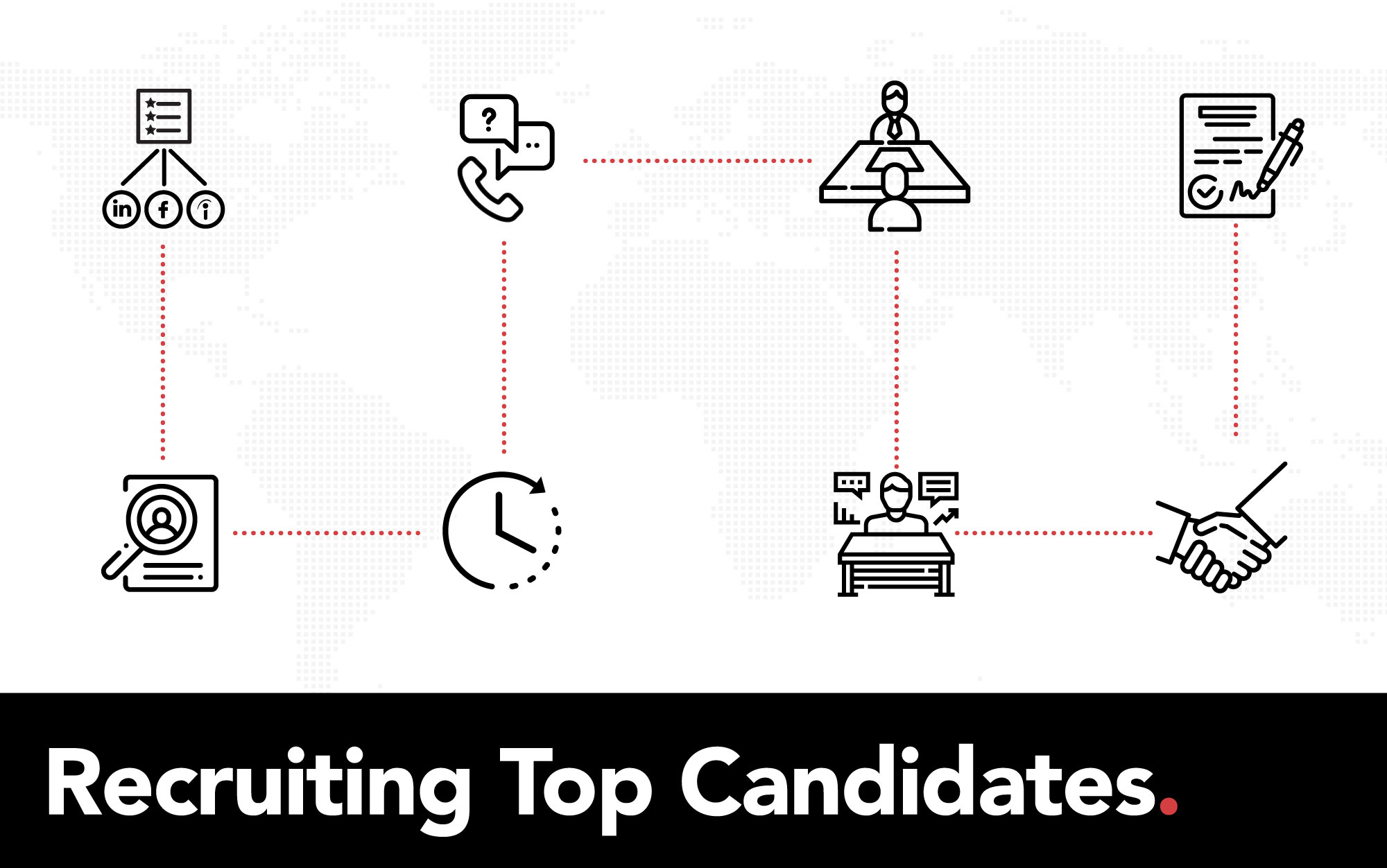 How To Hire The Right Employee
A Digital Agency's Guide to Finding the Right Employee
It's the question on every CEO's mind – how do I know this is the right person for the job? Apart from that, how will I know if I can trust them with important company decisions? In this article, we will give you the details of what has worked for us in the past. In the ever changing, breakneck world of digital marketing, employee turn around is increasingly high. How can you make sure that your job post is informative and enticing? How do you conduct the ideal phone interview? Those questions and many more will be addressed in this article, so read on if you want to know how to hire the right employee!
Posting Your Job Offer
Writing your job offer may take some time, but don't skimp out. If you're job posting is well written and engaging, you won't need to pay to have it sponsored on different platforms. When it comes to what you're looking for, go into as much detail as you can. A potential employee needs to know if they fit the bill or not right away. You want to avoid being contacted by someone who doesn't have the right requirements. This will waste time on both ends. We've posted our job offers on LinkedIn, Facebook and Indeed, which has proven to be very successful. If it's part of your personality and work environment to maintain a certain sense of humour, don't be shy to show that side of you. After all, potential employees need to do more than just their jobs. Fitting in with the team and company culture is just as important and will lead you to hire the right employee.
Take Initiative
With business networking sites like LinkedIn, searching for potential employees is fairly easy. We began by searching for potential employees in our industry, checked out their profile and got a gut feeling. Whether they are currently employed or not, asking never hurts. Maybe they're looking for a new challenge or aren't happy with their work environment. Timing is everything so don't be afraid to search your perfect employee out instead of waiting for them to find you.
Screening
You'll receive a whole lot of resumes so efficiency is crucial. Take time to read through an applicant's resume, making sure you assess them properly. If they don't meet your top requirements, don't bother reading through their application. Our approach was exactly that. We knew what we were willing to be lenient on, so reading their application would've been time taken away from getting to other candidates. Finding the perfect employee is all about timing. Dwelling too much could make the difference between a stellar hire and a completely missed opportunity.
Phone Interview
Before inviting them to for a face to face interview in the office, we like to jump on a phone call and get a preliminary feel for how this person engages and answers our questions. More importantly, see if they ask us the right questions in return. If they ask the right questions, chances are they have a clear understanding of what the job entails. If they don't engage with relevant questions, don't force it. Move on to other candidates and find the one that demonstrates that kind of initiative.
Face to Face
This is a crucial, make or break part of finding the right candidate. Apart from their experience, skills and overall knowledge, their energy and personality is just as important. Though nerves may play a part in the first face to face interview, as the interview progresses, you should get a feel for who they are. We think that their belief in company values and culture is something that needs to match up. There are many, very good employees out there but if they don't fit the team dynamic, all your doing is putting a stick in the spokes. This process is where we really learned how to hire the right employee.
Pop Quiz
Your potential employee should be aware of the pressures associated with the digital marketing industry, so being tested on the spot shouldn't come as a surprise. Last minute projects and rush deadlines are common place, so you need to make sure that they work well under pressure. We don't mean to be negative here but we've come across some candidates that were tested on the spot and some couldn't perform tasks they deemed "excellent" at doing on their resumes. We always give the benefit of the doubt first, but remain firm on testing our candidates skills before we go any further.
It's a Two-Way Street
Investing in someone is always a two-way street. We are always straight forward about what we can bring our employees and we expect them to tell us what they bring to the table too. Being transparent about this can avoid negative energy in the future. Simply put, you will both know where you stand and that's a clearness of mind that everyone appreciates and can get behind.
Transparency & NDA's
Well, you've found the right person for the job. Congrats! Before you set sail with your new sailor, we advise signing an NDA with them. This keeps transparency high and also welcomes questions. If concerns arise, they should be encouraged to voice them. The more details are ironed out and the more both parties feel like the other has put all their cards on the table, the more productive and positive the working relationship will be.
How to Hire The Right Employee – At a Glance
Let's sum up this article:
Take time creating your job post. Be detailed and engaging, and make sure to post it on the appropriate platforms.
Don't be afraid to search for your candidates instead of waiting for them to find you.
Look through resumes but don't spend time on the ones that don't meet your top requirements. Be thorough but efficient.
While conducting your phone interview, make sure they've asked you the right questions. This displays a clear understanding of the job's scope.
In your face to face interview, go over their resume, talk shop, but don't forget that their personality and energy matters just as much.
Take the opportunity to test their skills on the spot. This will show how responsive and efficient they are under pressure.
Speak openly about this being a two-way investment. You've put your cards on the table, so they should feel good about doing the same.
Transparency and having things in writing (NDA) will only be beneficial in your future working relationship.
We hope this guide on how to hire the right employee helps you out and allows you to find the perfect employee! Carte Blanche Media aims to provide value to our fellow entrepreneurs so keep locked for our next post!