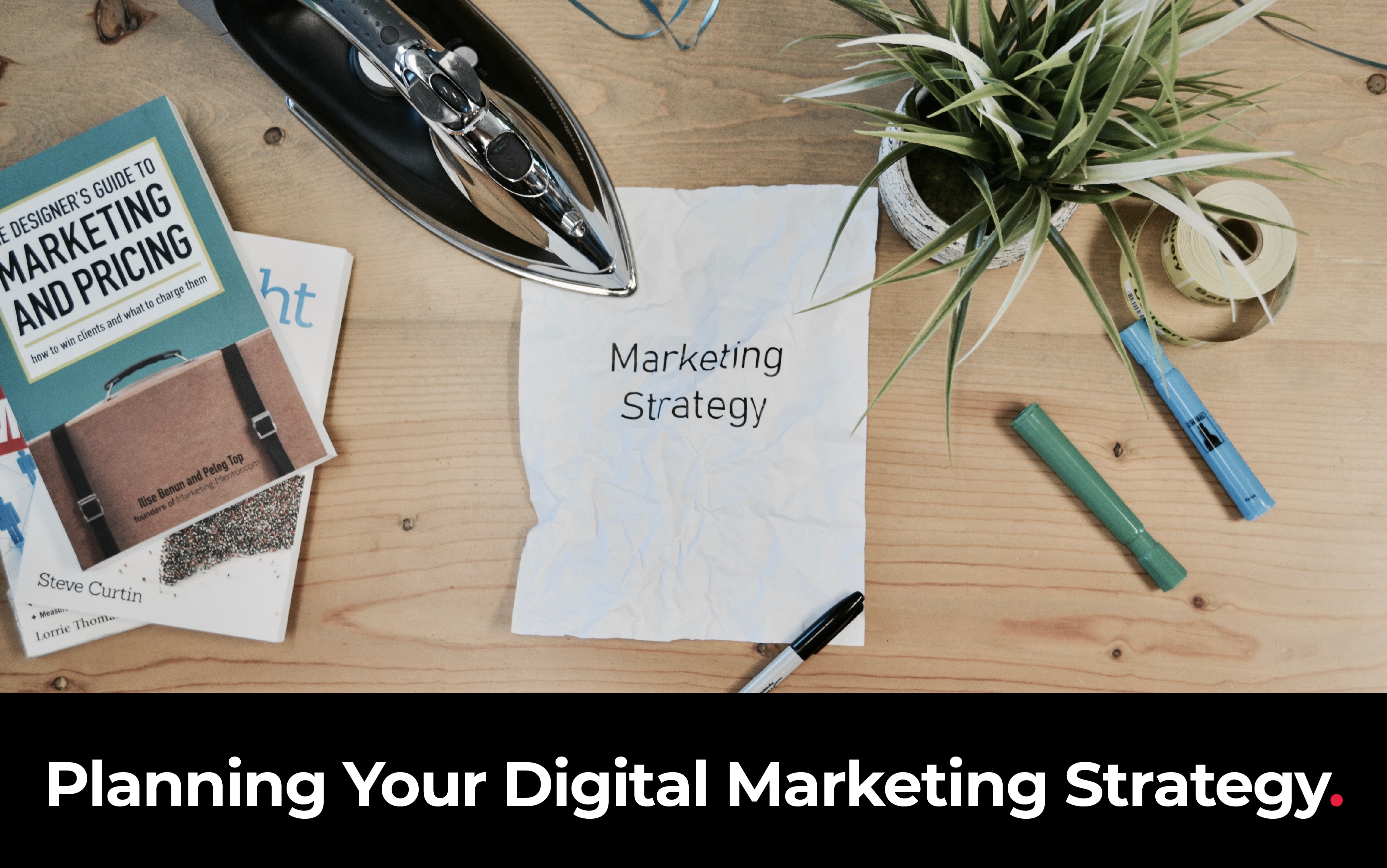 What Your Digital Marketing Strategy Should Include
Here's a Step-by-Step Guide to Planning a Strong Digital Marketing Strategy
Implementing a complete digital strategy to help grow your business is a huge undertaking. When it comes to creating a digital marketing strategy that actually works, here are a few things you or your digital marketing agency should consider.
Goal Setting and Assessment
The first thing to consider before creating a digital marketing strategy is to set realistic goals. You need to figure out what you are working towards before you create the game plan. It is important that goals be quantifiable and realistic. Can you calculate this goal and prove that your strategy worked? If the answer is no, you need to rework the goal.
A key element in evaluating your digital strategy – and the associated costs – is to be able to measure what you got for your time and your spend. So set goals that are clear and easy to measure. You can also create sub-goals or micro-goals. So create a list of micro-goals you want to achieve along the path to your ultimate goal.
Your principle goal may not be easily attained. Creating mini goals that you can meet as you grow can keep you and your team motivated. And you can follow your success more closely and make the necessary changes as you go along. This can prevent you from overspending on a tactic that isn't working at 100%.
Social Growth as Part of Your Digital Marketing Strategy
Social growth strategies should include concrete examples of what you can do to grow your following. This part of the digital marketing strategy should include both paid and unpaid tactics. Here are a few examples of each to give you an idea of what a concrete and specific strategy includes:
Engage in partnerships with complementary brands
Post targeted ads to an audience most likely to engage with your content
Create daily conversation with complementary brands via social
Encourage user-generated content by supplying hashtags that allow users to be reposted on your page
Use relevant hashtags only
A complete social growth strategy will include far more details. A digital marketing agency can help you come up with a game plan that is specific to your industry and realistic. Remember, a social marketing and growth strategy is essential to your digital marketing success.
Social Campaign Goals and Techniques
Once you have outlined the social campaigns you want to run (audience growth, engagement, sales, etc.), you need to set goals specific to each campaign. This is the only concrete way to evaluate the success of your ads. So what should your campaign goals look like? Here are some ideas to get you started:
Reach a predetermined number of sales (you can use competitors' success rates to set the bar)
Achieve a specific number of new followers per month
Increase comments, likes and shares by a certain percentage each month
Remember, goals must be attainable, quantifiable and specific. You may notice a goal or sub-goal is much more difficult to achieve than you originally thought. This is the time to readjust your goals and your strategy to move forward successfully.
Concrete Examples to Achieve Each Goal
As mentioned, concrete strategic actions are important – essential, actually. A digital marketing strategy can only be successful with a proper plan in place. And a proper plan includes real strategic steps.
Saying you want to grow your audience is not enough. By how much? How do you intend to achieve this goal? Through geo-targeted ads? By implementing weekly collaborative posts with complementary brands? Hosting contests and giveaways? The more thorough your plan is, the more likely you are to see success in you digital growth.
Set the Timeline for Your Digital Marketing Strategy
The final step is to create a timeline. A deadline for achieving goals keeps you motivated. But it also forces you to stop and evaluate before you go further and spend even more. So start with a general timeline and include micro-deadlines along the way to complete each micro-goal.
The Bottom Line for Any Digital Marketing Strategy
A digital marketing strategy includes many different categories. It should include your social media plans and goals, digital sales, logo design, website design, website interactivity, SEO content, and user generated content ideas. All of these elements and more work together to grow your business and bring your brand to new audiences.
Hiring a digital marketing agency is certainly an expense but it could be a worthwhile one. Digital marketing agencies have experience and fully developed teams with expertise in each different area of online marketing. Not convinced? Read our last post on how a digital marketing agency can help you grow your brand and how to choose the right agency for your needs.
So, what do you think? Do you have what it takes to create a kickass digital marketing strategy? And what tips do you have to share?
Photo by Campaign Creators on Unsplash