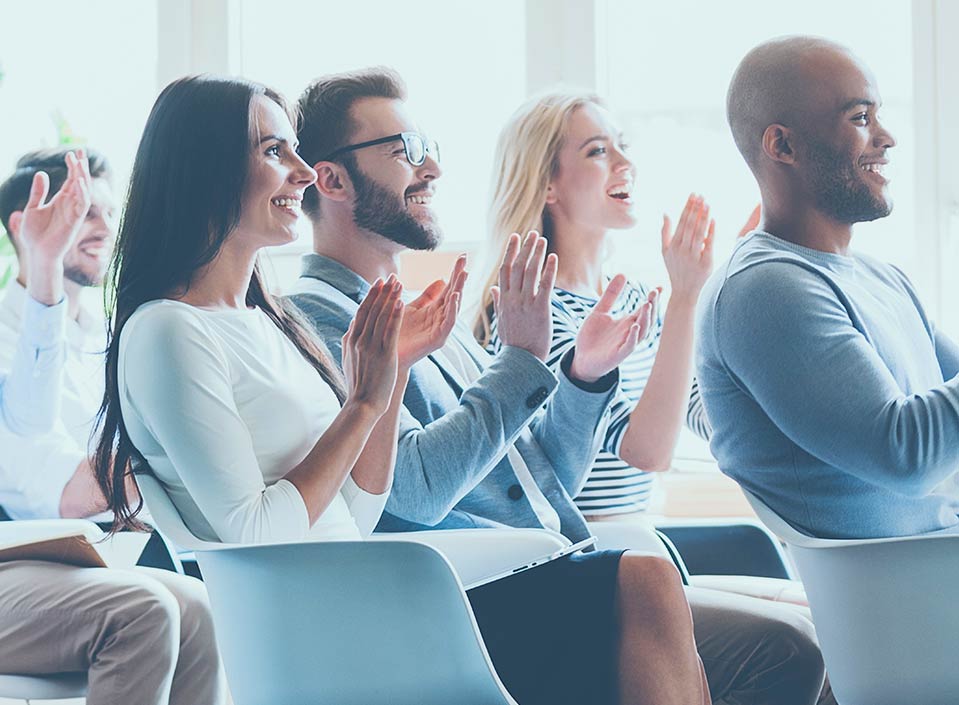 Boost your PowerPoint into a powerful marketing tool
In today's business world, PowerPoint is the default program for business communications. If something is important, it's in a PowerPoint deck. Managing your presentation content can unleash the valuable information hidden within all of those decks. Improving PowerPoints starts before you open the deck, and it is done most effectively by implementing a presentation management strategy. Here are three important components of presentation management: creating, saving, and presenting content.
Content Creation – Most companies have brand guidelines, but those guidelines don't necessarily make it into individual presentations. In addition to PowerPoint templates with proper logo and brand graphics, it's important to include messaging guidelines.
Many presentations incorporate the same boilerplate information, such as company history, product information, etc., which gets re-created and re-used all the time. So make sure there is one, best, professionally written version that incorporates your company's brand, tone, and language.
Saving Content in a Slide Library – Create a slide library, assign a location or a worksite—or subscribe to a presentation management service. This is where you will store all of your best content – branded, on message, legally compliant.
The slide library should not merely include content that your staff needs so they can do their job every day, it should also "visualize" the content so users can easily identify the slide or file they are looking for. Obviously, the library should include PowerPoint decks, but also PDF, video, image, Word, and Excel files as well.
Presenting – For some, public speaking is terrifying. But, even for the most extroverted person, giving a presentation can be stressful. You have a limited window to not only make a great impression but also convince, sell, and motivate people to act favorably.
There are apps and other technological tools can serve as a discreet coach during your presentation. They can provide speaker notes, comments, reference materials, and other assistance to ensure that your presentation is relevant and polished—and, above all, that it engages your audience.
PowerPoint files and the information contained within them are more than a valuable marketing asset. The presentation thus morphs from a one-time deck to reusable company content. Presentation management will unlock that asset for everyone in your company, empowering them to make better presentations—before they ever open PowerPoint.